National Grocery Store Chain Successfully Deploys Store Technology Upgrades with a Pilot Approach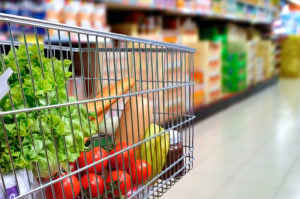 You have to start slow to go fast. When deploying new technology across dispersed locations, doing it right the first time is a must. Remote locations may have a mix of hardware, various physical configurations, or unique situations of personnel and communications. New technology upgrades can't interrupt business operations; therefore, the process must run smoothly with no surprises. A successful approach is to start the process with a small, controlled pilot to test and refine every aspect prior to rolling it out across all locations.
The Challenge
When a leading national grocery store chain with over 1,400 locations needed to comply with new Department of Agriculture regulations and upgrade to new check lane scales and scanners, they looked for a partner with a large field team of technicians that was technology agnostic and able to deliver the speed to market required to meet business timelines and hit forecasted revenue targets.
Delivering Results
We selected for the deployment and the team jumped into action by first identifying and understanding all the regulatory issues and risks involved in the customer's industry and diverse technology environments. We crafted a detailed implementation plan with defined success criteria for a two-month pilot in one region. The pilot would effectively test the deployment process and uncover any needed changes to the approach. Our goal: to hit our timelines while providing complete visibility for the client and ensuring business continuity for each remote store location. Everything learned in the pilot was incorporated into the installation guide - increasing the speed of the overall process and reducing the risk of unanticipated problems.
During the pilot program, we installed and certified over 300 scanners in 80 stores in less than two months. Based on the success of the pilot, and applying the learnings gained during that time, our team was well prepared to execute a broader scale program with speed and confidence. Together, they expanded the rollout to 1100 stores around the country.
Key Takeaways
Our experience with this and other national technology deployments demonstrates the importance of planning and carrying out a pilot program. It delivers an essential learning environment - enabling the project team to refine the steps in the process, develop a consistent and complete installation guide, anticipate and address logistical issues and reduce risks associated with a project of this scale. Taking the time up front to craft a pilot that allows the team to plan, anticipate and learn from real, on-the ground situations, puts them in the driver's seat to move into full implementation at speed. The up-front effort ensures when full deployment begins, the entire team is working smarter and faster with fewer surprises and a higher rate of success. Most importantly, accelerating time to market resulted in the capture of additional revenue streams for our customer's locations.