World's Largest Rental Car Company Undergoes Massive Equipment Refresh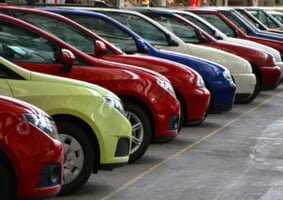 Managing complex technology deployments across widely dispersed locations is not for the faint of heart. It requires precisely synchronizing a host of activities and communications. And when there are multiple networks, vendors, platforms, business goals and timelines, it gets complicated. There is no margin for error, no option for a business interruption. Project management is key to success.
The Challenge
A global car rental organization with 7,200 locations in over 30 countries needed to migrate 6000 sites from their legacy WAN and hardware. They needed to do it quickly and with minimum disruption to daily operations. Becoming PCI compliant and positioning the company to take advantage of NextGen apps were the primary drivers for the undertaking. And, since most equipment change-overs would occur during business hours, minimizing impact to their operations was a key priority. Our company was selected to design, plan, stage and manage the entire process from end to end.
Delivering Results
Over a 24-month timespan, our dedicated team led the program, providing dedicated project management and deployment scheduling to coordinate every detail for migrating 6000+ sites to new Cisco routers, switches and wireless APs. Specifications were designed and vetted to address the unique needs of the different office environments and locations, including administration offices, stand-alone branches and airport locations. Since the project involved multiple services, vendors, interfaces and customer locations, it was important to bring together every disparate activity into one combined process to ensure it all ran smoothly, without any duplication of effort or confusion.
The bar for success was set high and our methodology, skilled technicians and experience combined to meet the challenge. We effectively hit installation goals - managing migrations for up to 50 sites a day while maintaining an overall success rate of 97%.
Key Takeaways
The key to successfully managing a complex project with multiple sites, contacts, services, vendors and interfaces is tracking everything in a centralized database. Multiple sub-projects must be managed holistically. In this instance, optimizing the project schedule and eliminating duplication of orders and activities saved the customer money and ensured project timelines were met. Having access into their installation portals where project information was shared and progress tracked provided instant visibility into what was happening at every site so that changes and modifications were quickly addressed. Clear and frequent communication with the customer to always be "in the know" is of primary importance in achieving success for technology deployment projects of this size and complexity.
To summarize, here are some of the key elements that helped us deliver success:
Track everything onto one centralized database to see the big picture
Share a project portal with the client to collaborate easily, share schedules and respond faster
Communicate, communicate, communicate