Site Surveys and Assessments: Aligning Business Goals and Technology Deployments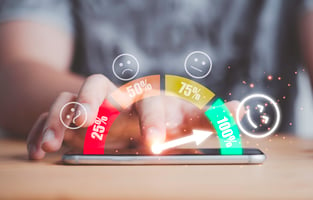 Headwork before footwork. Fail to plan, plan to fail. Look before you leap. Sayings that focus on forethought and planning are common, and for good reason: they express a methodology that works. The site assessments that lead to a well-designed technology deployment are built on this very philosophy, and guess what? They work, too.
Site assessments tell us what can and should be done in a deployment. A proper site assessment speeds up the deployment process, minimizes delays and downtime risk, and identifies incremental technology gains that might not be captured in an initial project plan. As a result, they also reduce costs and speed up time to revenue for your business.
People often confuse a site assessment with a site survey; however, they are different in their complexity. A site survey is designed to identify potential problems in a technology deployment at a specific location. An assessment goes beyond a site survey by identifying technology gaps and making recommendations for improvements that are aligned with business objectives. They provide the clarity you need to move forward with major, multi-site technology improvements with confidence.
First: Understanding a client's business goals
A site assessment begins before anyone actually sets foot onto a deployment location. Rather, they start with understanding a client's technology goals as they relate to important business drivers.
Alignment of the two are critical to enterprise success, so the deeper the knowledge of your business and technology goals, the sharper the focus will be when assessing a site. Understanding the big picture means providing an unbiased, customized solution that aligns with your goals. It also means the ability to spot the details – and potential pitfalls – of deployments, both at individual locations and at the network level.
Second: Conducting site assessments
Multi-vendor, multi-platform, multi-technology deployments are complex, and the potential disruption to business during installation can be significant. A site assessment addresses the integration challenges that are inherent in such deployments and sets the stage for rollouts that create repeatable processes and accelerate a deployment schedule. They are crucial to maximizing a costly investment in updated technology.
During site assessments, the suitability of proposed technology in each and every location where it will be installed is examined. Assessments provide additional information about the practical application of new technology, ensure that technical requirements can be supported, and help nail down project details.
Considering everything that might impact a project is key. Often, technology will be found unsuitable due to the environmental or physical limitations of a client's location. Cellular and Wi-Fi network deployments can be impeded by physical obstructions or environmental interference. And circuit extensions from a telecommunications provider to customer premise equipment can be tricky in certain building or mall environments.
Let's take, for instance, a project to upgrade wireless networks in a retail store environment. As part of the site assessment process, each facility would have wireless site surveys to determine how to configure each location for optimal performance. To do that, a radio frequency (RF) site survey is used to map current RF coverage areas to look for potential interference and determine the proper placement of wireless devices.
Third: Communicating and documenting
Site assessments end with communicating findings and documenting recommendations. Findings and documentation should include a clear structure and unbiased conclusions regarding technology providers. Key stakeholders must be involved in reviewing and approving recommendations. Once all parties agree, we can take the next step: developing an action plan.
This post is part one in our series, 5 Ways to Ensure the Success of Your Complex Technology Deployments. Next week, we'll discuss a key component of action planning, the Tiger Team, which kicks off deployments at high-value locations to make sure they're executed without a hitch.