Follow Best Practices for Test and Turn-Up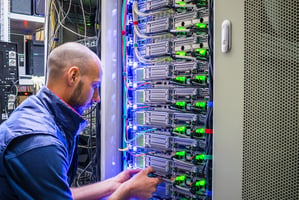 A last-minute fumble can ruin the game. Likewise, after organizing a well-planned network deployment, you don't want to leave the last step up to chance. Ensuring a strong finish with best practices during test and turn-up (TTU) is the last piece to a successful deployment.
Effective TTU means a faster roll-out, less downtime, and optimal performance for your new technology. For large deployments, TTU requires careful coordination between your internal IT teams, on site technicians, and a well-staffed Network Operations Center (NOC). Here's how to get it right.

Test and Turn-Up (TTU) Defined
Test and turn-up (TTU) is the last stage in a network deployment, during which equipment is installed, connected, and tested. An effective TTU process ensures that equipment is operational, performing efficiently based on agreed to specifications, and is fully integrated into your network management system. It consists of:
Bringing the new technology online
Checking for connectivity
Verification of the programs and applications utilizing the network
Troubleshooting any problems
Certifying effective operation of the network
Boxing up and cleaning up the site

Every TTU is unique and site-specific, which is why it's critical to be well prepared and follow best practices for a successful deployment.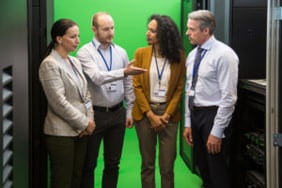 Step One: Prepare for Turn-Up

Before TTU begins, it's critical to stage and test the equipment being deployed. This means that all equipment will already be configured before the TTU begins. Preparation for TTU also includes assembling critical documentation including:
A written plan outlining the Methods of Procedure (MOPs) for activation of network devices and ports, validation of LAN/WAN connectivity, and performance testing
Change management and process documentation
A TTU checklist

The TTU checklist is site-specific and will include the various devices being brought online, description of where those devices should be installed, and all of the applications that should be tested once the equipment is online.
A site survey is recommended prior to TTU to ensure site readiness, to verify:
The presence of equipment
Inside wiring
Circuit readiness
Availability of rack space
The site survey may also identify small issues, such as the necessity of running cable from a Dmarc location, and ensure these issues are resolved before the TTU.
The day of TTU, a technician will arrive on site and once again verify site readiness. Occasionally, last-minute issues can impact readiness, such as a locked network cabinet or equipment that was damaged in transit. Once readiness is verified, the technician will establish communications with the Network Operations Center (NOC).
A well-staffed, equipped, and connected NOC is key in a large deployment. Technicians and engineers in the NOC should be able to access pertinent information about all current installs, including MOPs and TTU checklists, as well as continuous status updates. The NOC becomes a central hub for questions, information requests, and troubleshooting, and helps to keep the TTU process on track and running without a hitch.


Step Two: Install Equipment
Once communication is established with the NOC and all equipment has been verified, the technician on site will install equipment per the TTU checklist. Assuming preparation was done correctly, this process is usually quite straightforward. Occasionally, a piece of equipment may be discovered to be damaged, or a cabinet may be locked, which can cause delays, but if all else has been executed effectively, these delays are the exception rather than the rule. When they do arise, the NOC can help ensure a speedy resolution.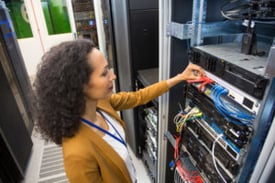 Step Three: Go Live, Test Connections

Once all equipment is in place, the technician will "turn up" the connection. If all goes well, this will cause very little to no disruption to the network. However, many retail establishments prefer to engage in this part of the process during slow business times or after hours, to further reduce the risk of disruptions.
Once the equipment is online, the technician will check all connections and ensure that all applications are operating correctly. When multiple deployments go live simultaneously, testing will also ensure consistency across locations.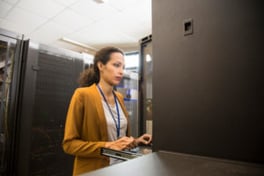 Step Four: Troubleshoot Problems
If all of the previous steps have been carried out correctly, very few problems will usually arise during a TTU. Because we follow best practices, our clients generally experience nearly no disruption during this process.
When problems do occur, the technician on site can immediately communicate with the NOC to troubleshoot and resolve.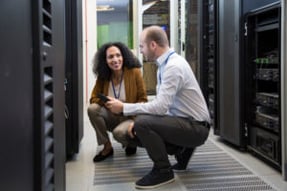 Step Five: Sign-Off and Clean Up
Once the network has been verified, the technician will take photos and complete any other documentation required per the TTU checklist. Once the deliverables are complete, cleaning up the site better than it was found is the final onsite process for the technician. The technician will submit their deliverables within 48 hours of site completion to finalize their portion of the TTU. At this point, a QA process should be used to check the work and ensure everything was completed.
A smooth TTU means no downtime and faster deployment. We're proud to have successfully deployed networks across organizations of all sizes. Our clients appreciate the lack of disruption and the speed with which we get them online and working more efficiently than ever.