How VeloCloud Makes These 3 Network Challenges Better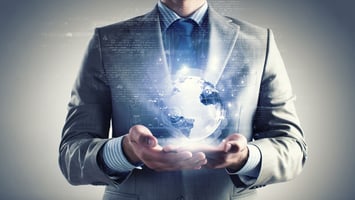 Managing a large scale network across multiple locations has always been complex. Changes in technology, budgets, and customer expectations have multiplied that complexity. Fortunately, new technologies have arrived that are transforming the deployment and management of large-scale networks, and chief among them is VeloCloud SD-WAN.
Here are three common network challenges that VeloCloud makes easier:
Networks are expanding, while IT staffs shrink
Stable circuits are expensive
Security breaches are a growing threat
One: Networks are Expanding, While IT Staffs Shrink
Larger networks are inherently more difficult to manage than smaller ones due to the number of locations. Any time there is an equipment failure, an IT professional must address it. If there is a new application requirement, then an IT professional has to configure the network and sometimes perform physical tasks at each site. Every time you expand your network, you expand the need for professional IT staff. Yet, IT staffs and budgets continue to shrink while IT leaders are forced to find ways to do more with less.
VeloCloud SD-WAN solves this challenge by making routine management much simpler. Once your SD-WAN is set up, replacing hardware is relatively simple, as configurations can be done in the cloud instead of on a device. Meaning you don't need a high degree of skill on site to replace hardware. And when changes are made to applications, they can be done 100% in the cloud, eliminating the need for a site visit altogether.
Two: Stable Circuits are Expensive
The cost of bandwidth has decreased over time, but stable circuits are still expensive compared to networks comprised of less stable, best effort internet circuits. This forces many companies to make tough choices between reducing network cost and ensuring business continuity.
VeloCloud SD-WAN makes inherently unstable circuits perform more predictably and reliably. This allows companies to reduce circuit costs without compromising stability.
Three: Security Breaches are a Growing Threat
While network security has grown sophisticated, so have the tactics the "bad guys" use to breach it. It seems like they've found ways to get into almost any network if they're motivated enough.
VeloCloud SD-WAN adds an extra layer of security to your entire network. It's an over-the-top solution, meaning that it overlays your network with secure "tunnels" that protect traffic traversing the network. Additionally, its built-in security features are all manageable in the cloud, rather than on each device, so that it is far easier to update security policies than in a traditional WAN environment.
Deploying SD-WAN is relatively simple and inexpensive compared to traditional networks, making it an obvious choice for most retailers with distributed locations. However, there are still some pitfalls to avoid, and experienced assistance is recommended.