Connext unveils new Mission, Vision, and Values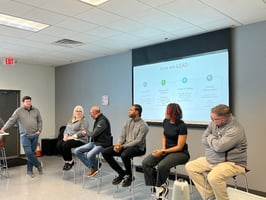 This past year has seen tremendous growth and change for the people of Connext. Originally the deployment division of Trextel, Connext was formed to focus on the rapid expansion of technology implementation within virtually every vertical. In April 2022, Garden City acquired Connext with a plan to invest in personnel and scale for the growth. Their strategic investment started at the executive level, naming Matt Howard as Chief Operating Officer and hiring William P. Bailey as President. Howard started with Trextel as a Project Manager in 2012 and was instrumental in shaping the processes responsible for the operational success of deployment projects. In approximately six months, the company expanded to over 100 employees with growth in both sales and operations.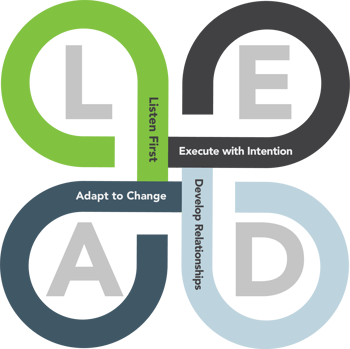 With a new name, branding and a growing mix of new and veteran employees, the decision was made to define new mission, vision and values specific to Connext. They wanted a mission statement to provide a clarity of purpose, a vision to propel the company forward and values that would reflect their current culture and beliefs. To begin the process, the company formed a CORE Team composed of department representatives elected by their own team members. Each representative brought feedback from their department to the discussions. "It was an incredible process," said Layla Barbur, Director of Marketing and CORE Team Lead. "Everyone brought something to the table, talked passionately about their ideals and engaged in really meaningful dialog about their vision for the company. It truly was a team effort."
"I've always been a strong believer of purpose-driven businesses that are committed to customer service and servant leadership," said Horst Schulze, Founder of the Ritz Carlton, "I am excited to be a part of the Connext family where they constantly strive to provide second-mile service, build healthy and inspiring cultures, and create an environment where God is honored in all they do."
Mission
Our mission is to build strong connections that foster extraordinary experiences and empower communities to thrive
Vision
Connext's vision is to be the most trusted technology deployment partner in North America.
The results were unveiled at an All Hands Meeting last month, where the CORE Team engaged in a panel discussion about the process and what each value means to them.
Connext's vision is to be the most trusted technology deployment partner in North America. "We focused on trust because, as a service company, our people are what make us successful. They are the foundation of our company and that's why it was important to involve them in this process," said William Bailey. "Our mission is to build strong connections that foster extraordinary experiences and empower communities to thrive. Sounds lofty, I know, but that's what we do, in both a literal and metaphorical sense. We help businesses and consumers connect with what's important."
And what Values guide the people of Connext? They LEAD. Listen First, Execute with Intention, Adapt to Change and Develop Relationships. "It's about understanding the value of teamwork, truly listening to people, having the agility this industry demands and developing meaningful relationships with one another," said Layla Barbur. "Through dedication and a strong belief in leaving things better than we found them, we hope to continue building strong connections with our employees, our customers and our community."